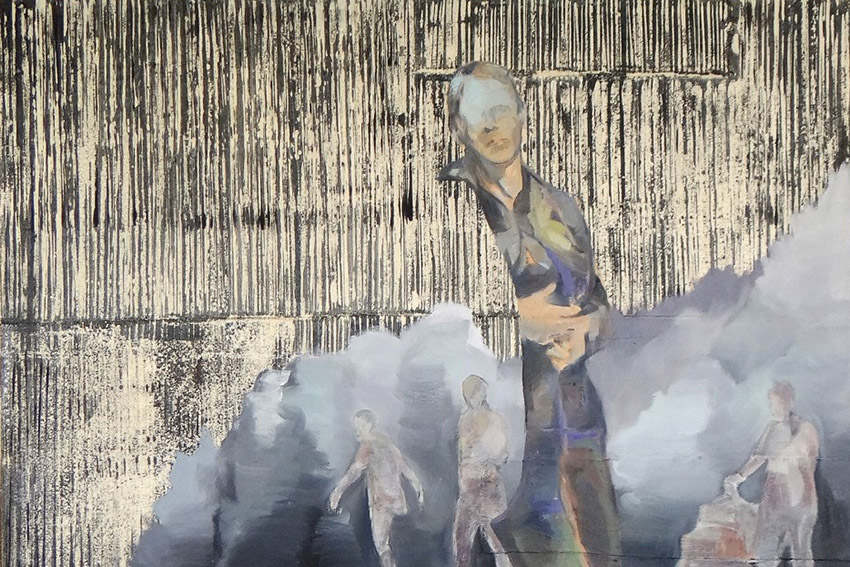 Christofer Kochs was born in Osnabrück, Germany. He currently lectures at the Hochschule Augsburg. He is visiting Belfast School of Art as part of the Erasmus program with Augsburg in Germany.
He working in a range of media from painting, works on paper printmaking and sculpture. He has exhibited extensively in Germany and internationally and has been the recipient of many awards and artist in residence internationally including Artist in Residence, School of Arts, Sydney, Skulpturenpreis Stadt Stadtbergen, Publikumspreis, Stadtbergen and Pop-Preis ROY 2016, Augsburg
He has work in both private and public collections internationally including Germany, Switzerland, Austria, USA, Australia, Holland, Norway and others.
Location
Conor Lecture Theatre, Ulster University, Belfast Campus, York Street, Belfast, BT15 1ED.
Ulster University believes that creativity is a cornerstone of society. It has a very important part to play in our quality of life, wealth and civilisation. Arts & Culture produces a year-round programme of creative activity for the public, its staff and students. This arts activity is part of the University's civic role that helps to strengthen our communities and generate a prosperity that we can all enjoy.

View full programme
Arts & Culture - Social