Thanks to our alumni - record-breaking telephone campaign
Rachel, far left, at work in NICVA.
We would like to say a special thank you to all the graduates who took the time to speak to our students during the 2017 telephone campaign. It was Ulster University's most successful campaign to date, with students chatting to nearly 1000 graduates about their time at Ulster and beyond, and raising almost £70,000 which will go towards the Ulster University Student Fund, enhancing our current students' academic experience.
Dr Rachel Shannon received a call this year during the campaign. Rachel is Research Officer with NICVA. She graduated in 2005 in Geography, Master of Research in 2006 and a PhD in 2012.
"As a past beneficiary of the Student Fund I was only too glad to provide some financial support when I was called by current student Cliodhna during the telephone campaign. Students today experience extreme financial pressure, and grants such as the Travel Award are more vital than ever. I hope that in my own small way I can help others avail of the opportunities that were presented to me."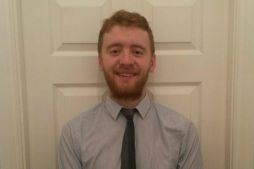 Dahviad Tierney
Dahviad Tierney, graduating in Media Studies and Production in 2017, enjoyed his time as a student caller for two consecutive years.
"My time spent raising money for the Ulster University Student Fund provided me with a platform to engage with Ulster Alumni that I would never have had otherwise. It allowed me to delve into a wealth of knowledge held by past graduates who were more than happy to share their experiences. It gave me a valuable insight into the working world, allowing me to fully prepare for my life post university. It was great to have a direct link to people working in my desired career path, which allowed for me to draw inspiration from their words of wisdom. "
To find out more about how donations impact on our students, click here https://www.ulster.ac.uk/alumniandsupporters/support/student-fund
---