Ulster University Student Fund Telephone Fundraising Campaign 2018 makes an immediate impact on students
The Development and Alumni Relations Office recently completed its latest annual Telephone Campaign, where 25 current Ulster University students were employed to call our alumni over a three week period, to discuss their time at Ulster and where their degree has taken them. These calls are hugely beneficial to the student callers as it provides them with an opportunity to gain first hand advice from the experiences of our graduates.
It also allows us to update alumni about what it's like to study at Ulster now and about some of our recent developments and successes. We are therefore extremely grateful to all our graduates who took the time to speak to these students.
The calls also gave the students an opportunity to tell alumni more about the impact of the Ulster University Student Fund which provides scholarships and awards to foster and develop the sports stars, the scientists, the creatives, the entrepreneurs and the leaders of tomorrow.
Eddie Friel, Director of Development and Alumni Relations, outlines some of the benefits of the campaign:
"The phone calls are excellent experience for the students as they can gain tangible advice on life after a degree at Ulster and access information on future careers. In fact, on our first night of calling on Monday, one of our students was offered an internship at a graduate's business, so the benefits can be multiple. 100% of all gifts to the Student Fund go directly to supporting our students, so thanks to the generosity of our graduates, staff and friends, the Student Fund is helping more students and transforming their education than ever before."
Gavin Moriarty, an MSc in Communication and Public Relations student at the time of calling, had such a great chat with alumnus Conor McKernan that Conor offered him an interview for an internship post at his company, Firefly in Lisburn. Gavin was successful at the interview and has thoroughly enjoyed the hands on experience gained at Firefly:
"I'm so grateful to Conor for offering me this great opportunity. Working at Firefly as an intern was an experience I would never have secured had I not been working on the telephone campaign. I learned so much in my time there which will stand by me when I begin applying for jobs."
The Ulster University Student Fund makes an immediate impact on the lives of Ulster's students by fostering and developing the sports stars, the scientists, the creatives, the entrepreneurs, the leaders of tomorrow. It helps Ulster's students fulfil their potential and can indeed transform their lives. You can find out more about the Student Fund here.
One graduate, Peter Coll QC, started donating regularly to the Student Fund following his conversation with a student caller. Peter graduated in 1995 with a BA Hons in Government and Law and is now a Queen's Council – the highest rank of the legal profession. He is very grateful for his time as an undergraduate at Ulster, and believes that this experience was crucial to his career prospects and later achievements.
"I decided to give for two reasons. One is that I am conscious that it is difficult for many students nowadays. They are under a lot of financial pressure, so I thought it was innovative of the University to run a campaign to support them in achieving their potential. The second reason is that I have been very taken by the University's efforts to construct the new Belfast campus. It struck me as a sign of being extremely forward thinking and progressive in trying to be a driver for change in Belfast and further afield. Donating to the Student Fund is a way of expressing a degree of solidarity with that, the University and the students."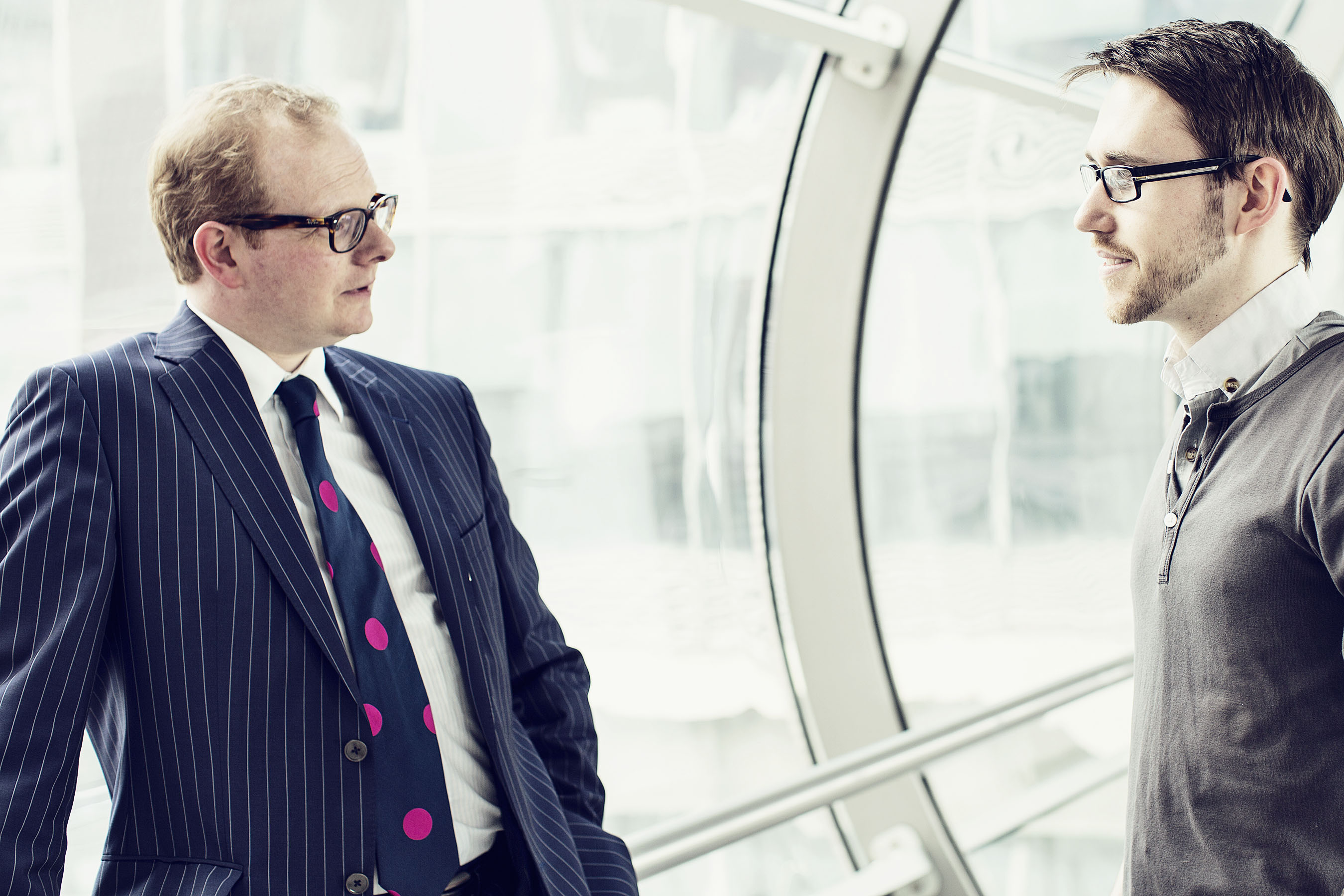 But calling is never just about fundraising – we genuinely hope you'll enjoy chatting with our wonderful current students about their experiences at Ulster today.
If you would like to take part in this telephone fundraising campaign, or if you would like to manage the way we contact you, please contact studentfund@ulster.ac.uk or call 028 9536 7538.