Sport Talent Scholarship
Nurturing our talented sports people - Read Danielle's story
Your gift could fund Sport Talent Scholarships which nurture and develop our most talented young sports men and women so that they can compete at the highest level within their sport.
Scholarships subsidise the high costs of travel to competitive events as well as providing vital services like specialised physiotherapy and sports psychology to enhance performance.
---
Apply for the Sport Talent Scholarship
---
Danielle Hill
BSc Hons in Sport and Exercise Science
Olympic Swimmer and Sporting Talent Scholar
Danielle Hill is a multiple Irish Record Holder and Senior International swimmer, and most recently returned from Tokyo where she swam for Ireland at the Olympic Games.
She also represented Northern Ireland at the Commonwealth Games in 2014 and 2018 and will be aiming to compete there again in Birmingham in 2022. Danielle is part of the Swim Ireland National Performance Squad and has a gruelling schedule of training in and out of the water.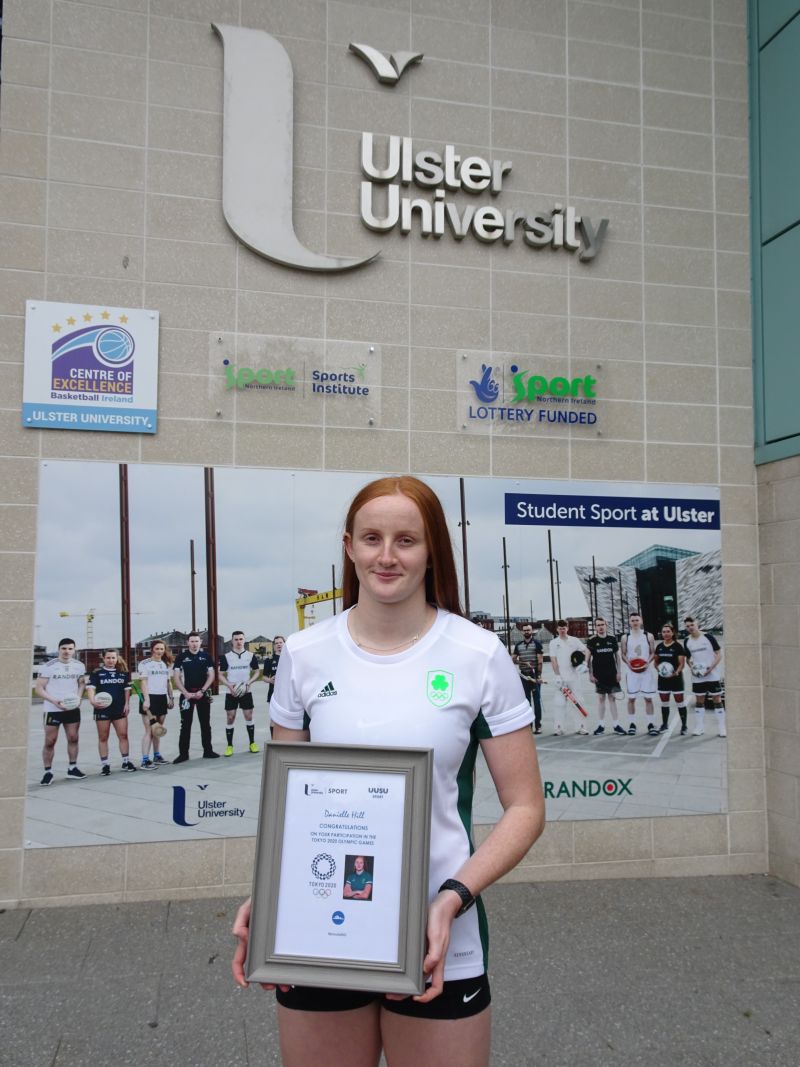 She is now in her final year of a BSc Hons in Sport and Exercise Science and is currently also competing in Naples at the International Swimming League.
"Swimming requires early mornings and late nights, with no time for working between. The Student Opportunity Fund Sporting Talent Scholarship has not only allowed me to continue reaching my goals in the water as a full-time athlete, but also as a student, relieving any financial stresses."