Academic Opportunity Scholarship
Bringing down the barriers to education - Read Julie's story
Academic Opportunity Scholarships help students overcome the financial barriers to education.
These scholarships are available to both full-time and part-time undergraduate students.
The Academic Opportunity Scholarship (Part-Time Student) is aimed specifically at adults with limited financial resources who want to return to education or would like to improve their employment prospects by attending university for the first time.
A scholarship of £1000 per year will help to ease the financial burden.
The Academic Opportunity Scholarship (Full-Time Student) will ease the financial burden for students from low income families.
A scholarship of £1,000 per year equates to around £25 per week during term-time, helping a student meet the cost of books, accommodation, and the extra expense of studying today.
---
Apply for the Academic Opportunity Scholarship today
---
Julie Steele
BSc Hons Marketing 2016
Julie was the first ever Academic Opportunity Scholar back in 2012.
She had a challenging time at school and left at 16 with few qualifications.
After working for five years as a waitress she decided she wanted more and took on the challenge of gaining the qualifications to enter Ulster University.
"After seven years of study I graduated with a First Class BSc in Marketing, which I am so proud of.

I am now working in a marketing role for a global company based in Belfast and really enjoying it.

I couldn't have achieved all this without the support of the Academic Opportunity Scholarship and want to sincerely thank all donors to the Student Opportunity Fund!"
Natasha Howlett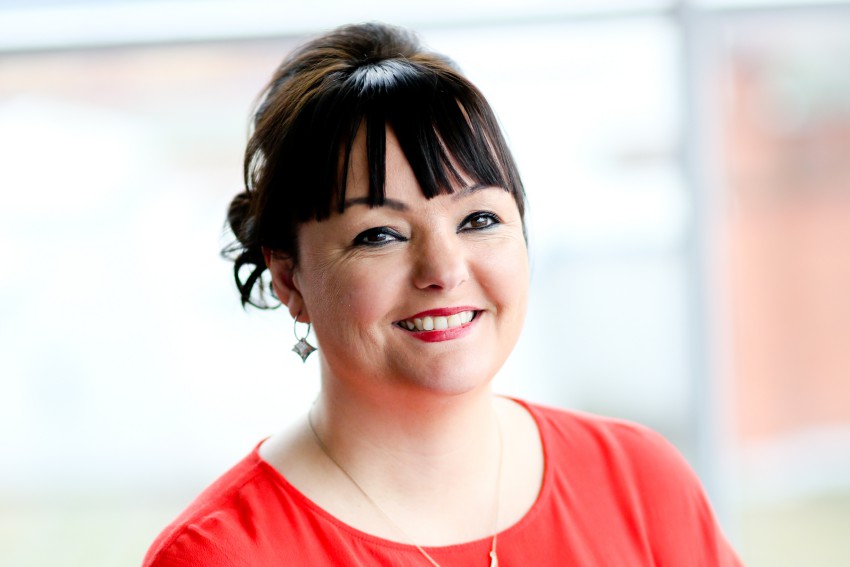 3rd year BSc Health and Wellbeing student (part-time)
Natasha has turned her life around from addiction.
Becoming pregnant with her now 17 year old daughter was the catalyst she needed and now she volunteers to educate primary school children on the risks of substance abuse and the implications on health, family and community.
Natasha is undertaking her degree in order to continue this work professionally and believes the degree will not only benefit her life personally and professionally, but will also shape the future of others.
"I feel that education is the key in helping our young people make healthier choices for their futures.

I cannot express what this scholarship means to me.

Not only will it help me to avail of all the opportunities I am given by studying at Ulster University, it also represents a real, and much-needed, vote of confidence in my chosen path. I am deeply humbled and thankful for this support."