'Belfast for Life' invites you to their event in London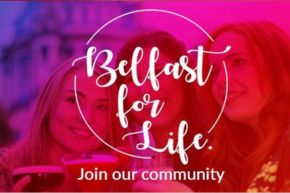 Welcome To Belfast for Life, you will be glad you came!
Belfast for Life is an international networking initiative aimed at connecting the Northern Ireland diaspora community across the world. We want to network, connect and assist members of our community based across the world.
We also want to spread the word that Belfast is thriving with optimism, investment and opportunity. The city is uniquely positioned to offer fantastic lifestyle and culture, as well as superb career opportunities, it's all waiting for you.
The Hoxton, Shoreditch 81 Great Eastern Street London EC2A 3HU
Join us for this exclusive, invitation only event where you can:
Network and connect with professionals from N Ireland based in the area,
Meet representatives of leading Belfast based organisations,
Find out why international businesses are investing in Belfast,
Participate in a face to face Q&A session with the peers and the Belfast for Life team,
Enjoy complimentary food and drinks reception from 18:00 onwards.
This event is limited to 50 places so please confirm your attendance asap.
Alternatively to speak to a member of the Belfast for Life team please contact them on info@belfastforlife.com | www.belfastforlife.com | Belfast Office: 0044 (0)28 9031 3157
Register