BBC Radio 4 'Any Questions?' broadcast and Media reception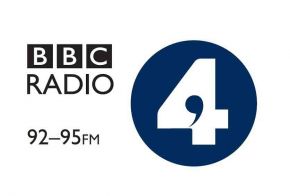 Friday 15 June, 7.30pm (doors open at 6.30pm)
Tickets to both events are free but limited to two per person and are on a first come basis.
As part of the Coleraine campus' 50th anniversary celebrations and the Centre for Media and Research marking 40 years since the beginning of the media degree in Coleraine, the University will host BBC Radio 4's flagship programme 'Any Questions?'.
The show will be broadcast across the UK and the world from Ulster University's Coleraine campus on Friday 15 June 2018 from 8.00pm-8.50pm. With a repeat at 1.00pm on Saturday, when it can reach over 1m people.
Audience members can ask questions to the national panel, chaired by Jonathan Dimbleby.
The main broadcast will be followed by a drinks reception hosted by Ulster University's Centre for Media Research.
Register
Coleraine at 50
In 2018, Ulster University marks 50 years since its foundation in Coleraine in 1968.
Address
Ulster University
Cromore Road
Coleraine
County Londonderry
BT52 1SA
Campus maps
---
Related links