Dr Sharon O'Kane
2011/12 Award Winner
2011/12 Award Winner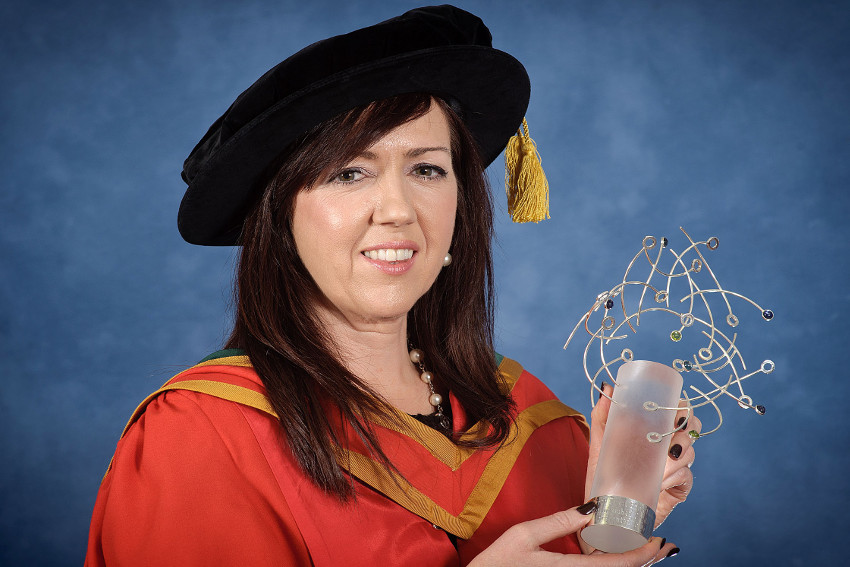 Sharon currently holds a portfolio of Non-Executive Director / Advisory positions including being Non-Executive Director at TPP Global Development; is Entrepreneur in Residence and Chair of the Drug Discovery Advisory Board at the University of Manchester intellectual property company; and is Non-Executive Director of MIDAS, the Manchester Investment & Development Agency.
She has national and international recognition as a leading woman in the Biotechnology industry, and as an entrepreneurial academic scientist. Sharon is an inventor on over 300 granted patents/ patent applications as well as having had a successful academic career with many industrial collaborators, publications, invited presentations, large peer-reviewed grants, and numerous international awards.
Sharon was the co-founder and Chief Scientific Officer of Renovo Group plc, one of the UK's best known biotech companies, which she co-founded while Senior Research Fellow at the University of Manchester, in 1998. She helped build it to a publicly listed company with peak market cap of £400m and 200 employees. Sharon left Renovo in January 2010 to further her career advising and building new companies, particularly academic spin-outs.
Despite having a very successful career and running a multi-million pound company, Sharon always found time to carry out numerous activities to help highlight the importance of women in science, and entrepreneurs in academia e.g. she is a reviewer for the L'Oreal Women in Science Awards, and has worked with the BBSRC and MRC for several years.