Gavin Campbell
2013/14 Award Winner
2013/14 Award Winner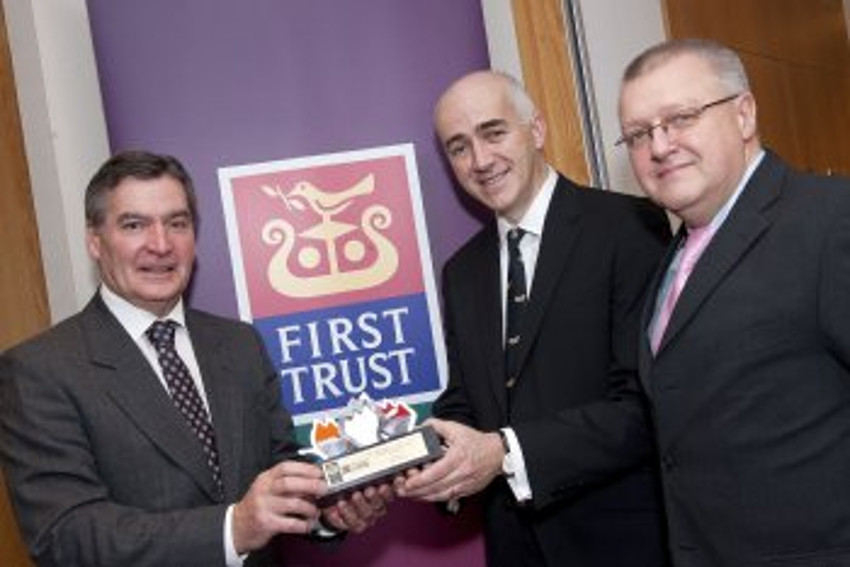 Gavin is Director of Design Engineering and Technology Development at Bombardier Aerospace Belfast.
Since graduating with BSc Hons Engineering in 1985 and HND Mechanical Engineering in 1983 Gavin has had various roles including being Chairman of the Aerospace Technology Steering Group (UK); Chairman of the Technology Working Group of the Aerospace Growth Partnership; member of the ADS Aeronautics Engineering & Technology Board (UK) and Vice-Chair of the Aerospace & Defence Industries Association of Europe (ASD) R&T Commission. Gavin has also studied in Europe and was assigned to Bombardier Aerospace in Montreal from 1997-1999 as Director of Engineering. He is a Management Board member at NIACE, and a Board member of the NI Advanced Engineering Competence Centre, the Irish Composites Competence Centre and the Irish Centre for Manufacturing Research. More recently he joined the Steering Committee of the Aerospace, Aviation & Defence KTN and he is currently chairing the working group that is setting up the UK's Aerospace Technology Institute.
Gavin is a Visiting Professor in the Faculty of Computing and Engineering at the Ulster University and is a Fellow of the Institution of Mechanical Engineers and a Fellow of the Irish Academy of Engineering.
For over ten years Gavin has been integrating his research activities with the Engineering Research Institute and in particular the University's Composite Centre (ECRE). His strong interests in materials and his passion for education and in particular teaching the correct skills has led him to major roles within DEL, DETI and more recently MATRIX. He has chaired the Advanced Manufacturing Horizon Panel of MATRIX and currently sits on the MATRIX Panel. His leadership qualities have led to the launch of a new joint Ulster-QUB £6M Northern Ireland Advanced Composites and Engineering Centre (NIACE), which was completed in January 2012.
He has been a strong advocate for European Research matters and is a well-known face within DTI (TSB) and Royal Academy of Engineering. As the Bombardier team goes forward, Gavin continues to foster even closer ties with Ulster and has led many developments that have resulted in over £1M of specific training courses and the soon to be announced Royal Academy of Engineering / Bombardier Chair in Advanced Composites at Ulster.
Gavin is passionate about promoting Engineering at schools and University level and has led numerous STEM, MATRIX and various promotional initiatives including the Festival of Science at NISP. He devotes large amounts of time and effort to presenting excellent talks and his passion has made him a popular role model throughout Northern Ireland.
Gavin further displays his passion in his personal life through his role as District Commissioner for Scouts in South East Down; Chairman of the Patients Participation Group at Saintfield Health Centre; and is involved in motorsport including competing in and organising car rallies – an interest that was first developed as an undergraduate at Jordanstown!