ResLife Induction, Dinner, Bowling, Movies!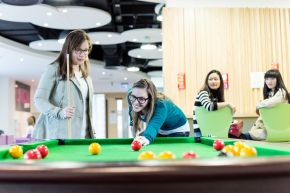 Date

Time

17:00 to 21:00

Location

Magee campus


MU011

Contact details
This event is mandatory for everyone living in DSV & Coppin but its not all bad - the ResLIfe team will give you some important information about living in accommodation, who to contact if you need support and then we send you off for some fun...
After the 45min induction everyone will get free buses to Brunswick Moviebowl and ResLife treat you to FREE dinner, bowling and a movie voucher to take away for another time.
You get your voucher at the induction so grab your flat mates and don't miss out for what students say is a great night!