Magee Block Wars Dodge Ball Tournament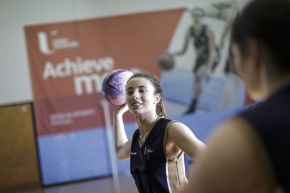 Date

Time

15:00 to 17:00

Location

Magee campus

Contact details
DODGE-BALL...Its kinda self explanatory...very simple to play but unbelievably good fun!
If you can dodge spanners...you can dodge balls!
Using the DODGEBALL movie as inspiration we are holding our own tournament as the second last Block Wars event of the year - so come along and enjoy!
Its been held on the 3G pitch at DSV so make sure you get involved wither by taking part OR get your Block Wars t-shirt on and get out to support your team!
What's it all about?
The residents who live in the block and are part of the team with the most points after last event 'Old Skool Sports Day' on 26th April will be taken out for a night out with dinner so well worth it! :-)
Points
Depending on where you finish will depend on what points you get but with BIG bonus points to be won on every event your team always has a chance to win...
1st place - 100 points
2nd place - 80 points
3rd place - 60 points
4th place - 40 points
5th place - 20 points
6th place - 10 points
7th - 9th place - No points
Teams
| Team | Block(s) | RSA Team Captain |
| --- | --- | --- |
| Team Red | Blocks 1 and 3 | Jenala Mills |
| Team Blue | Block 2 | Patrick Gribben |
| Team Green | Blocks 4 and 5 | Daniel Ferguson |
| Team Yellow | Blocks 6, 7 and 8 | Niall Kelly |
| Team Purple | Blocks 9, 10 and 11 | Niamh Wood |
| Team Orange | Blocks 12, 13 and 14 | Danielle O'Neill |
| Team White | Coppin House | Ariyan Saadat, David Todd & Brendan Morgan |