Jordanstown End of Year Finale!!!!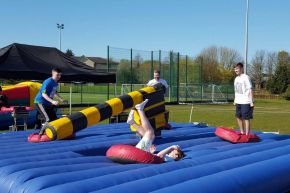 This event has ended
Date

Time

15:00 to 18:00

Location

Jordanstown campus


Residential Services Office

Contact details
Its the last event of the year and your chance to enjoy an end of year blow out (or if you prefer to sit back, relax and chill out) with your friends before the exams start & the end is official over! Can you believe that's your first, second or final year done??
There will FREE burgers/hot dogs & Icecream for all residents and a few old skool games, activities and prizes.