Festive Dinner & Xmas jumper day.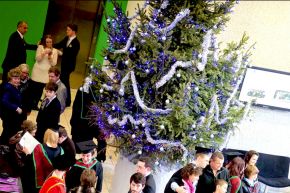 Date

Time

18:00 to 20:00

Location

Coleraine; Jordanstown; Magee campus

Contact details
Register via email
ResLife are delighted to offer a Festive dinner before breaking up for Christmas holidays.
Enjoy a 2 course Turkey/Ham dinner with all the trimmings and dessert for ONLY £4 for residents (£7 for non residents) but everyone welcome to join in the Christmas cheer :) Veggie options available!!!!
Dinner will be served in the following restaurants on campus:
Coleraine - UEAT (above UUSU)
Jordanstown - UEAT (Main mall)
Magee - UEAT (MD building)
Register via email