Athena SWAN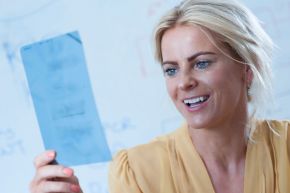 The Athena SWAN Charter recognises and celebrates good employment practice for women working in science, technology, engineering and maths (STEM) in higher education and research.
This University has been highly committed to the principles that underpin the Athena SWAN Charter for many years and is delighted to have that commitment recognised by an institution wide Athena SWAN Bronze Award in April 2014.
The Bronze Award submission includes a three-year action plan aimed at supporting and developing the careers of women in STEM at Ulster.
Athena SWAN Committee
The University has established an Athena SWAN Committee to drive forward the Athena SWAN agenda at Ulster.
This Committee will build on the Athena SWAN University Bronze Award and monitor the implementation of the Athena SWAN Action Plan 2014 – 2017.
The Athena SWAN Committee will also provide support and guidance to STEM school Self Assessment Teams applying for Athena SWAN awards.
School Awards
The School of Nursing is the first School at Ulster to obtain an Athena SWAN award at Bronze level.
The Schools of Biomedical Science (Silver), Engineering (Bronze) and Computing and Intelligent Systems (Bronze) are pending awards following submission in December 2015.
The Schools of Health Sciences (Silver), Pschology (Bronze) and Computing and Mathematics (Bronze) will be submitting in April 2016.
For further information or if you wish to become involved in Athena SWAN through the Athena SWAN Committee or the Champions Network please contact Mrs Ayala Shmaia, Athena SWAN Co-ordinator.
Follow us on twitter @UlsterEquality