Suzanne Wylie
Chief Executive, Belfast City Council
School/Department

Economic Policy Centre (EPC)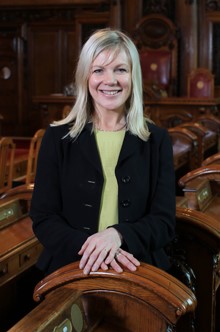 Suzanne Wylie took up the post of Chief Executive of Belfast City Council in July 2014.
Since then she has steered the Council through Local Government Reform, the most significant change the organisation and the sector has experienced in decades. Suzanne is also driving forward the Council's £300m Investment Programme, in the city centre and neighbourhoods, to establish Belfast at the heart of economic growth in the region.
Suzanne has worked for Belfast City Council for 26 years and previously held the position of Director of Health and Environmental Services from 2010 until the announcement of her new position. During this time she was responsible for many front facing services and citywide partnerships.