Ms Helen Bingham
University Council member Helen Bingham.
---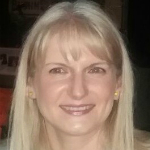 Ms Helen Bingham joined Ulster University in 2008, where she has worked in central marketing in a variety of roles including Internal Marketing Officer, non-MaSN Marketing Officer (focusing on postgraduate and part-time study) and currently as Marketing Officer within the Student Recruitment Team. Through these roles she has worked closely with Faculties and Central Departments and external stakeholders.
Previously she was employed in the private sector in both a marketing role within a local SME as a Project Manager for a Trade Body, representing member companies through engagement with government agencies and delivering projects to meet members' business needs.
Helen is a graduate of Ulster University, having gained BSc Hons Applied Biochemical Sciences and Master of Business Administration degrees. She subsequently completed a postgraduate qualification in marketing and was awarded Chartered Marketer status from The Chartered Institute of Marketing.