Mr John Hunter
University Council member John Hunter.
---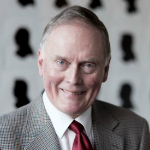 Mr John Hunter is married with three children, He retired from the Northern Ireland Civil Service in August 2007 and has been working as an independent consultant since then. His last appointment in the Civil Service was Permanent Secretary of the Department of Finance and Personnel. Prior to that he was Permanent Secretary in the Department for Social Development. Much of his Civil Service career was in the Department of Health and Social Services where he was Chief Executive of the HPSS Management Executive. Earlier in his career he was the first Director General of the International Fund for Ireland.
John was educated at Merchant Taylors School Crosby, the Queen's University of Belfast (BA in Psychology) and Cornell University (MBA) New York State, where he was a Harkness Fellow. John interests include music, the theatre and walking. He is a member of the Corrymeela Community and his local church.